This summer, PushManager, which specializes in managing and securing mobile devices, content and applications for businesses and the public sector, is offering a V6 version in SaaS client environments, 100% redesigned and hosted in France.
More than ever attentive to its customers and market developments, this Version 6 offers a sleek design, simplified ergonomics and new features related to Android Enterprise such as the management of the separation of the professional/personal space of terminals and applications as well as simplified remote activation via SMS relying on the security offered by Google's architecture. Now there is no need to create a Google account to enroll devices. In addition, public applications are updated directly from the Google Play for Work application store, dedicated to the business world.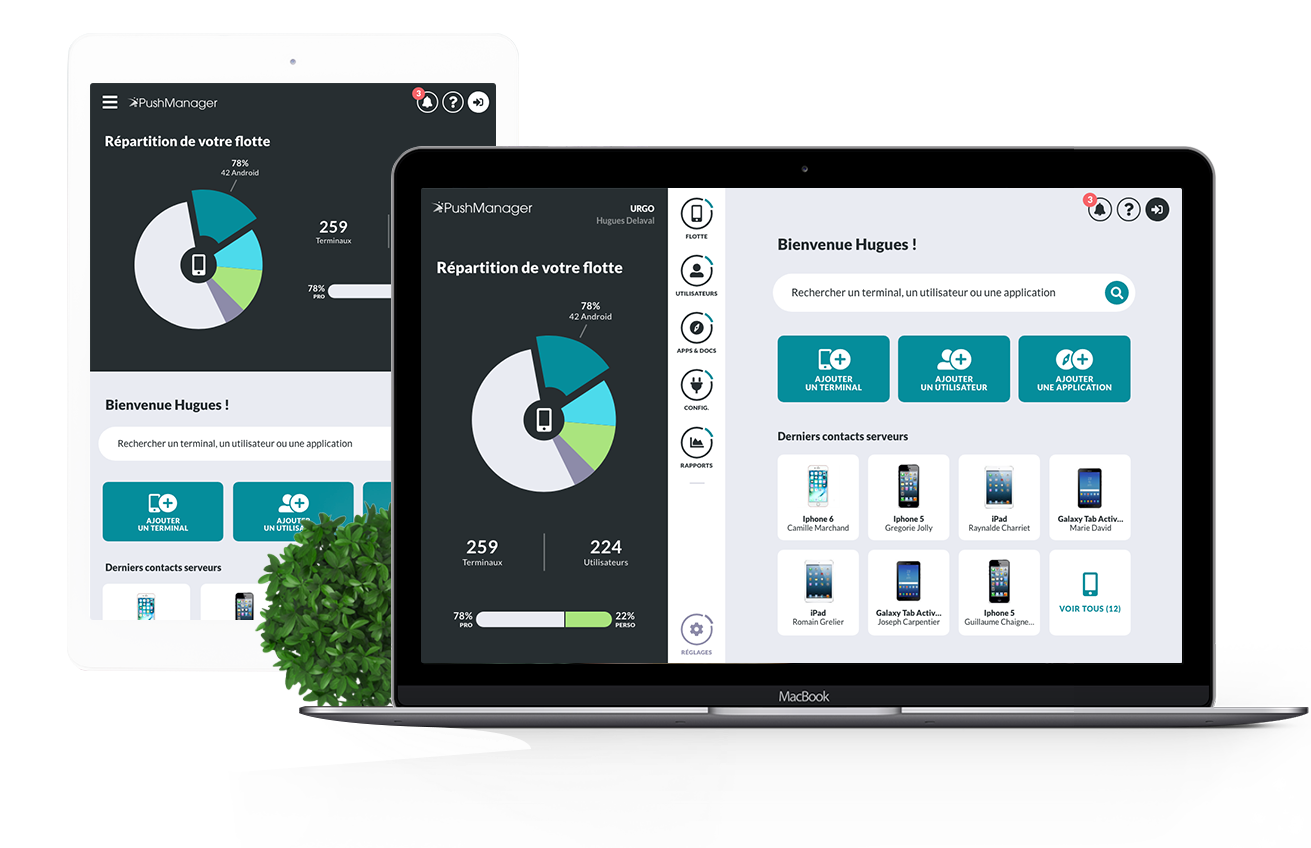 Looking at the state of the customer base in SaaS mode, PushManager observes a real trend regarding the significant increase in the number of Android device activations (from 30% to 40% of the SaaS customer base). Customers are no longer hesitating to equip themselves with EMM solutions. Indeed, until recently, the trend showed that customers with Apple handsets had an easier time getting a management solution, but the situation tends to balance out with the increase in the proportion of Android handset activations in recent months.
Indeed, companies and organizations can now manage, administer and secure their employees' tablets and smartphones, regardless of OS and manufacturer, thanks to a solution entirely hosted, designed, developed and supported in France.
With a growing number of subscribers among local authorities, town halls, SMEs and mid-size companies, the PushManager solution confirms its position as a solution dedicated to French companies. No need to look far, everything happens in Nantes where PushManager develops a 100% French solution.
In addition, a whole ecosystem is being created around this initiative. Indeed, CrossCall, a manufacturer of hardened terminals, one of the French unicorns, as well as Logitud and Streamwide, two security software publishers; now offer a sovereign offer for all companies and local authorities who wish to guarantee the sovereignty of their data.
About
PushManager is a French EMM solution developed in Nantes allowing to remotely manage the configuration and security of our customers' tablets, smartphones and Windows 10 computers. We are thus proud to count many successes with our customers such as police and gendarmerie intervention forces, SDIS, departmental councils, town halls, laboratories, transporters, schools...