ITS Group confirms its strong market positioning and announces a major recruitment campaign over the next six months, opening 200 new positions in all its subsidiaries and agencies. These recruitments come in a context of accelerating activity at ITS Services, a subsidiary of ITS Group specialising in IT infrastructure and production engineering, which despite the Covid crisis, has won many new strategic markets, particularly in the fields of infrastructure, the Cloud and continuous integration.
Innovating in recruitment
To surround itself with new experts, ITS Group positions the co-optation channel as a key vector of sourcing and integration. Indeed, ESN wishes to involve its employees in its growth and encourage them to promote the expertise and opportunities offered by the group. In this context, the recruitment department has set up a co-optation programme, including a substantial bonus of 2,000 euros and various grants, mainly for "Eco-responsibility and mobility". Of course, this initiative complements the other recruitment channels used, particularly in terms of events or digital strategy.
A recruitment process that is part of an ISO 9001 approach
In view of the strategic missions in which ITS Group is involved, it is fundamental for L'ESN to surround itself with the best experts on the market. The group has thus certified its recruitment process, which enables it to stand out from its competitors and to rapidly integrate employees whose skills correspond to the expectations of its clients. This is a strong commitment of ITS Group which is part of an innovative process of "Agile Sourcing".
Job offers at ITS Group can be consulted by clicking here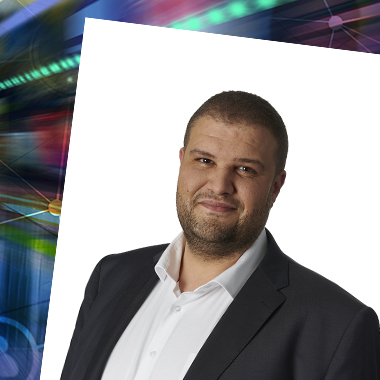 ITS Group invests significant resources on a daily basis to recruit new talent and develop them with operational support from technical managers. More than ever, we operate in a market under pressure where the best experts are highly coveted and in demand. We benefit from real differentiators that enable us to offer our employees value-added assignments that meet their expectations.
Mohamed RABEI
Recruitment Manager - ITS Services