A 360° approach to strengthen your IT value chain and better serve the Businesses
Since the creation of the company in 1997, we have always placed the Infrastructure and Operations teams at the heart of our business, aware of the criticality of these professions in the IT and business performance of public and private organisations. Today, we are still convinced that the success of a company's digital transformation cannot be achieved without a transformed IT department and efficient and committed I&O teams, a real strong link in the digital value chain.
The health crisis that we have gone through only reinforces the fact that the transformation of the IS is crucial. In addition to the widespread use of remote working, which has an impact on infrastructures, it is essential to ensure that your company's applications function properly on a daily basis.

This is why our services and solutions are based on a 360° approach IT and Business issues in terms of availability, accessibility and security of the Information System with a unique specialization on the French market.
For more than 20 years, we have been supporting CIOs and ITOps teams to enable them to :


 Gaining in performance to create value for the business, teams and the work environment


 Successfully transforming and evolving to new technologies and practices


 To equip itself with the appropriate tools and skills to meet the new uses of the professions.


Making digital transformation an opportunity for the IT department and for the whole company
From IT strategy to managed services, including the challenges of mobility, cybersecurity, process digitisation and hybridisation of your infrastructures, we offer turnkey solutions and intervene at all stages of your IT infrastructure and operations projects, for a 360° vision of the transformation of your IT department.

For ITS Group, maintaining the reliability of IT processes 24/24 - 7/7 is essential today in a context of ever-increasing or even permanent peaks in workloads.




Sustained revenue growth (in millions of euros)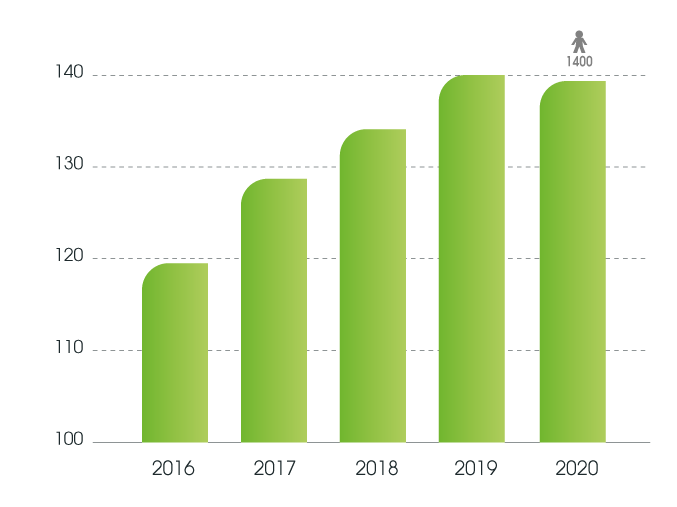 Breakdown of 2020 revenue by business segment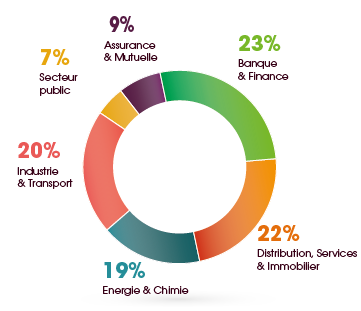 The operational and experienced management team has demonstrated its ability to develop sustained growth both internally and externally. The respect of commitments and the transparency of communication reinforce the image and credibility of ITS Group.
The companies that make up the ITS expert group

ITS Group has grown thanks to company takeovers that have enabled it to strengthen its areas of expertise