ITS Group has developed a unique expertise in IT infrastructures & operations.

Working with ITS Group means choosing ...
ITOps expertise
to accompany your transformation and gain maturity
We support IT Infrastructure and Operations teams and we do it well. We have developed expertise over the past 25 years and have always enhanced our offer in a consistent manner to meet our customers' expectations.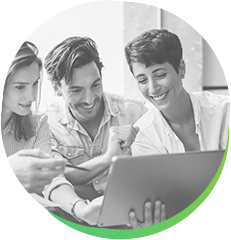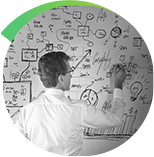 A global approach
to deploy a long-term sustainable IT strategy
Our 6 areas of expertise cover all of your IT infrastructure and production issues, as well as your approaches to the digitisation of your business processes.
A real proximity
to offer you agility and reactivity on a daily basis
As close as possible to your local realitiesIn France, Switzerland and Belgium, we are present throughout the country, with agencies in the regions that are familiar with the local ecosystem and participate in the economic development of the area. On a daily basis, we promote direct access to experts and project managers in complete transparency.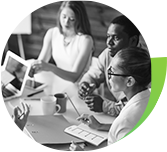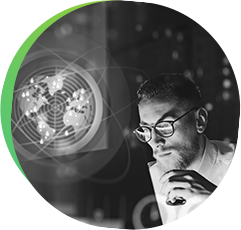 A perfect knowledge of your issues
to align IT transformation with your business challenges
ITS Group has been working for 25 years with large companies on missions with high technological and business challenges, in the main sectors of activity. Our teams, rich in this multitude of experiences, can thus quickly and efficiently grasp your IT challenges.
Customized solutions
to have a solution in your image
ITS Group is a company on a human scale, which places the customisation of the solutions proposed to its clients at the heart of its methodological and technological approach. Each client is unique and we always favour the co-construction of personalised and innovative solutions.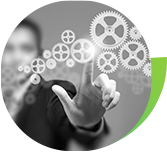 Would you like to learn more about ITS Group?
ITS Group was created in 1997 by Jean-Michel BENARD, who is still its Chairman and CEO today. The group has grown thanks to company takeovers which have strengthened its skills and expertise in the IT market.
Some events that have marked the evolution of the group in recent years:
Creation of the SARL ITS Group (Implementation Technology Software Group).
The company started in the implementation of software solutions around production.
Acquisition of Ibelem, a BlackBerry specialist.
This acquisition has enabled ITS Group to take its first steps in mobility and to integrate a pole of expertise in this area, which is essential for the development of its IT projects.
By integrating one of the few companies at that time present in the mobility segment, ITS Group was able to be visionary.
Acquisition of Seevia, a 180-person IT Services company already listed, which allowed ITS Group to go public.
ITS Group also acquires, in the midst of the "internet bubble", Integra, a subsidiary of Seevia expert in web hosting.
This is now a significant advantage for its customers, who can verify the company's soundness thanks to the transparency obligations.
ITS Group passes the significant milestone of 500 employees and its turnover exceeds 50 million euros.

ITS Group acquires Hémisphère, a consulting and services group specializing in infrastructure management, design and software integration.
ITS Group acquires the assets of the company iMedia, specialising in infrastructure and network outsourcing.
Acquisition of Prisme, an IT services company specialized in the management and supervision of IT infrastructures.

ITS Group and its subsidiary ITS Integra are committed to sustainable development by adhering to the 10 principles of the UN Global Compact and the Corporate Diversity Charter.

ITS Group opens its first service center in Montpellier.
Acquisition of Axialog, a services group with 330 employees, positioned in infrastructure management, which has enabled ITS Group to significantly strengthen its presence in the regions.
Acquisition of Thémis Conseil, a consulting firm specializing in IS, organization and management.

ITS Group thus strengthens its positioning in the health and mutual insurance sector, but also its offer around the transformation, optimisation and competitiveness of Information Systems.
Takeover of Overlap (190 employees) and MIB Switzerland.

The absorption of Overlap's infrastructure integrator activities has enabled the group to open up to all the major technological players on the market whose solutions are now actively participating in the digital transformation of its customers.
The acquisition of Bluesafe (technological expert on the implementation of professional WiFi solutions) today strengthens the group's Mobility business.
Acquisition of Asplenium - a company specialising in Hosting, Cloud and outsourced facilities management.

Disposal of ITS Overlap, acquired by the international Getronics Group N.V.
Acquisition of Eugena Consulting - Company specialized in Information Systems Security and Digital Performance Improvement

Creation of the BlueTrusty entity, specialized in the security of IT infrastructures and applications. 
Exit from the stock exchange
Creation of ITS Services, a specialist in IT infrastructure and production engineering.
Acquisition of AMD Conseil, Pure Player in observability
Acquisition of Hiuma, ESN from Lyon
The synergy of IT Infrastructure experts group
A 360° approach to strengthen your value chain and better serve the business community