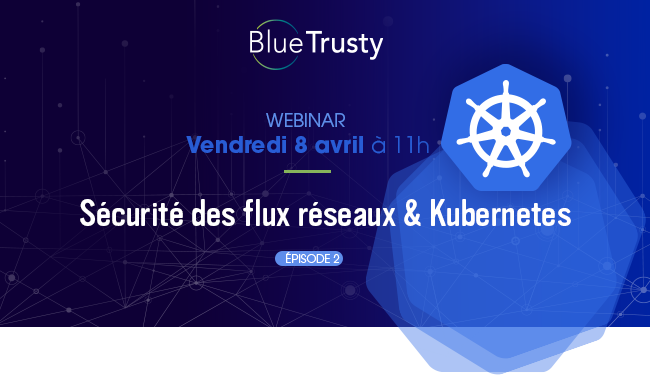 Are you a CISO, network engineer, cybersecurity specialist, SecDevOps? Or you just want to understand how the network works in Kubernetes to better understand the security issues and protection mechanisms?
BlueTrusty has designed a series of webinars for you!
After episode 1 which took place on Friday 25 March ( > see the replay), here is the second episode!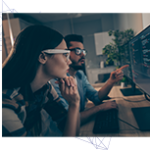 We will cover the following topics:

 CNI plugin : panel, performance, features

LoadBalancer, Ingress (controller)

IP addressing management within the cluster (IPAM)

preservation of IP Source

eBPF (External BPF)

DSR (Direct Server Return)

Kubernetes NameSpace
This episode aims to give network and security teams a better understanding, through a live demonstration, of how different workloads use the network to communicate inside and outside a Kubernetes cluster. Viewing the first episode is highly recommended.
We will conclude with a discussion of the problems in companies and thus pave the way for the next episodes (filtering, compartmentalisation, etc.).

The facilitator 
Stéphane REYTAN
Security Expert - BlueTrusty
Network and security consultant since the last century, trainer on Kubernetes since 2017


45 min
+ possibly 5 min of "Questions/Answers
Please click below to register.