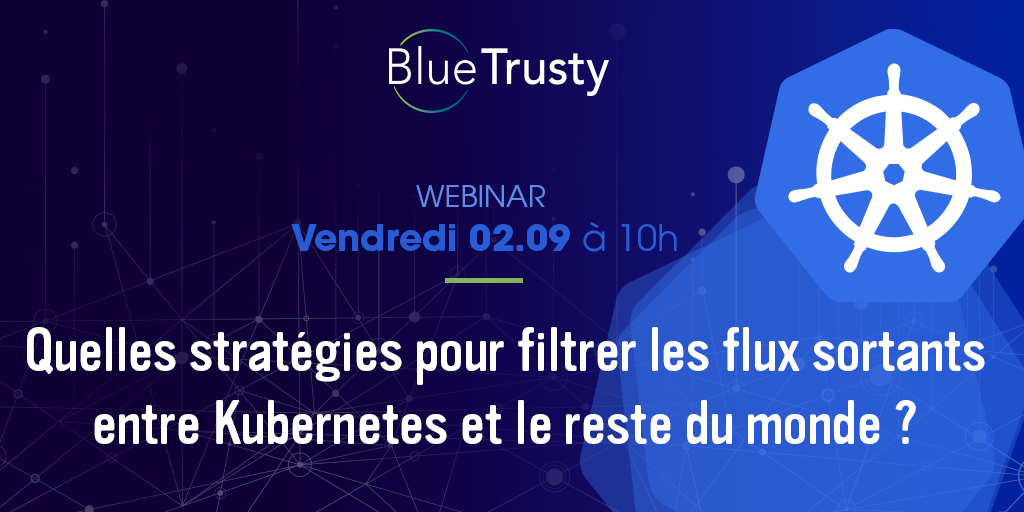 Register for our next webinar!
Some Kubernetes workloads may need to access resources external to the cluster (e.g. databases in the datacenter or APIs on the Internet).
Security policies based on minimum access rights and strict partitioning require that these accesses should not be allowed for all Pods.
Network Policy in Egress is a technical solution, but it has some limitations that we will explore.
What then are viable filtering strategies?
Demonstrations will be given.

The facilitator 
Stéphane REYTAN
Security Expert - BlueTrusty
Network and security consultant since the last century, trainer on Kubernetes since 2017

Friday, September 2nd
à 10h

45 min
+ possibly 5 min of "Questions/Answers
Please click below to register.