ITS Eugena, an ITS Group entity, has successfully met the expectations of the GEH group by developing a new tailor-made business application that facilitates the mission of its employees in a mobile situation. 

Since 1994, Groupe Europe Handling (G.E.H.) offers services to airlinesWe provide a wide range of innovative and high performance services in compliance with the international standards of the IATA and ICAO airport world.
G.E.H works for more than 90 airlines in France by offering them numerous services (passenger check-in, baggage unloading, maintenance, aircraft ground handling services, etc.).
In order to carry out their missions, employees need to have access tovarious information in real time: flight status and schedules (ETA), number of passengers, aircraft parking area, delays, etc. It is in this context that the group was using an application that no longer met its needs, particularly in terms of ergonomics, performance and functional evolutions.
ITS Eugena was selected to develop a web application that allows G.E.H employees to work more efficiently, especially in mobile situations, through responsive interfaces. The new application also has the capacity to support the strong increase of G.E.H's activities and to manage a growing flow of information.
Through this new environment, G.E.H. now has a new generation management tool adapted to its ambitions: dashboards, reception of emails and telex messages, instant messaging (Chat), access to flight files and to all airline documentation (GED). Finally, on the administration side, managing all users and services is now a simple formality.
To carry out this project, the ITS Eugena team chose to rely on the Drupal CMS because of its flexibility and its ability to quickly integrate new features. To date, this central application has more than 1600 users.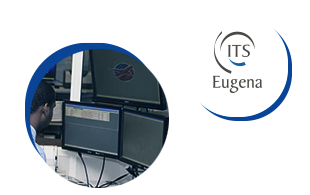 We were looking to replace a very specific product to help us collect information in order to prepare the flights that our client companies ask us to assist. ITS Eugena understood our needs perfectly and was able to assist us in writing the specifications and then developing the application. The collaboration between the GEH Group teams and the ITS teams allowed us to meet the deadlines and budgets. We now have a tool that is unique in the world of airport assistance.
François de TOURNEMIRE,
Director of Operations
EUROPE HANDLING GROUP