BlueTrusty, the ITS group's cybersecurity entity, is assisting Allinvest in evaluating the security of its WiFi infrastructure.
The financial company Allinvest assists entrepreneurs, managers and shareholders in all stages of their company's growth and in their wealth management issues. Today, with four business lines (Corporate, Intermediation, Management and Crowdequity) that closely combine multiple financial and sectoral expertises, Allinvest offers a comprehensive range of financial advice to entrepreneurs and their shareholders.
As part of the modernization of its information system, Allinvest has redesigned and deployed a new Wi-Fi infrastructure for its employees and visitors. Following this implementation, Allinvest called upon BlueTrusty, an ITS Group entity with expertise in cybersecurity, to audit the new infrastructure (for quality, security and regulatory purposes) and to ensure that it did not generate any cyber risks. This is strategic for Allinvest's business. The audit also covered the newly deployed corporate website.
BlueTrusty was selected for its expertise, the quality of its offer and its ability to carry out a complete audit, which allowed it to identify various weaknesses and quickly launch concrete actions to remedy them. A dedicated team was mobilized and carried out its mission over a two-week period, on-site and remotely for certain points. BlueTrusty's proven methodology combined with concrete operational actions is the basis of the success of the project carried out by the company on behalf of Allinvest.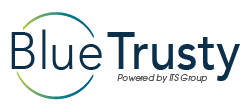 BlueTrusty's team allowed us to accurately assess the relevance of our new Wi-Fi infrastructure and to implement specific actions to best secure our environment and integrate best practices. BlueTrusty has positioned itself as a strategic partner that combines technical expertise, support, pedagogy, interpersonal skills and benevolence.
Olivier CLEMENT
Head of IT and Information Systems at Allinvest