ITS Group is recruiting a new HR Director to support the growth of the group.
Stéphanie Pechberty's main objective is to support the group in the transformation of its support functions and to build an HR policy in line with the group's ambitions. She joins the Management Committee and reports to the Group's Chief Executive Officer, Philippe Sauvé. She is supported by a team of 9 people and will develop synergies with the group's recruitment managers.
Stéphanie Pechberty has a legal background and began her career in social affairs, working in various sectors such as air transport at Air France and the pharmaceutical industry at Bbraun Medical. She joined the Crédit Agricole Group in 2008 as Head of Employee Relations at CA Leasing & Factoring and then Head of HR at BforBank in 2009 where she participated in the launch of online banking and structured its entire Human Resources perimeter.
In 2014, she was appointed HR Director of STET (Système Technologique d'Echange et de Traitement), an interbank software publisher, where she manages the HR function and leads HR transformation projects, including the merger of STET with SER2S in 2016. She is also a member of ANDRH (National Association of Human Resources Directors).

The arrival of Stéphanie Pechberty is an important milestone for ITS Group, at the dawn of a year 2021 in which the challenges are many, particularly in terms of of recruitment. His experience and expertise will enable us to meet them effectively. 
Philippe SAUVÉ
Managing Director, ITS Group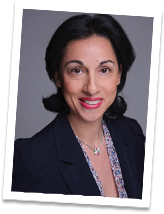 My vision of the HR function is to act as a business partner in the service of the group's growth. In particular, this involves enhancing the ITS Group employer brand to facilitate its recruitment strategy. I also want to support each employee in the development of his or her skills and career management. 
Stéphanie PECHBERTY
Director of Human Resources, ITS Group