Stéphanie PECHBERTY, HR Director of ITS Group, spoke with Jean-François RIO, journalist of the daily newspaper Liaisons Sociales, about the challenges of recruitment and HR policy within the group.
Liaisons Sociales: How many employees do you plan to recruit this year?
Stéphanie Pechberty: In order to support our growth, we are going to recruit a total of nearly 280 people, from 2 to 5 years of higher education, for positions as infrastructure engineers, production engineers, network and security engineers, cloud architects, cybersecurity experts and project managers. The majority of these recruitments will strengthen the staff of our structure ITS Services, specialised in infrastructure and production engineering services, which currently has 1,000 employees. Our four other entities, ITS Integra (cloud hosting and managed services), ITS Ibelem (mobility and networks), ITS Eugena and its subsidiary BlueTrusty (web software development and cybersecurity) and Thémis Conseil (organization and transformation consulting), are also looking for new talent. The health crisis has accelerated the digital transformation of companies, and therefore the demand of our clients, who are increasingly demanding.
LS: Do you find it difficult to attract these profiles?
S. P.: These jobs are indeed in high demand. Competition between NSEs (digital services companies, editor's note) is therefore fierce to attract the best talent. To stand out, our trump card is our corporate culture. ITS Group was founded in 1997 by Jean-Michel Bénard who is still the CEO. We benefit from a very high managerial stability. Our management is driven by three values: ambition, proximity and autonomy. It is this DNA that we emphasize to be attractive. From an HR point of view, it is reflected in actions that promote diversity, the fight against all forms of discrimination, career development, managerial proximity, well-being and quality of life at work. We also have several branches in the provinces, which allows us to offer candidates a wide range of employment areas.
LS: What are the candidates' expectations?
S. P.: In the profiles that we target, there are many young graduates under 30 years of age, who are more attentive to well-being and quality of life at work than to remuneration. These needs were exacerbated during the pandemic. In concrete terms, they are challenging us on the right to disconnect, remote management and teleworking. The positions to be filled are mainly in companies in the banking, energy and industrial sectors. We therefore need to measure the adaptability of our future employees to work on the client's premises and to integrate the codes.
LS: Besides recruitment, what are your other priority HR projects this year?
S. P.: I took up my position last January, so my roadmap is still being drawn up on the strategic HR axes and issues. Nevertheless, I have a few priorities in mind, some of which will start this year. Our company has many HR tools, and one of my challenges will be to optimize them, particularly those relating to training, career management and internal mobility. I have also identified a number of projects, including one on the integration phase for new employees. This is a crucial moment for them, for the recruiter and the manager. If the integration is successful and well experienced, it will partly determine the employee's future career in the company. Furthermore, the acquisition of knowledge during the first year of employment is fundamental. I will therefore try to improve this stage by offering mentoring and tutoring, for example, as well as "Live my life".
I also intend to modernise the annual appraisal interview model to make it more flexible. Unlike other companies, I intend to make this privileged moment between the manager and the employee sacrosanct. In my opinion, the annual appraisal interview is an HR development tool that allows us to manage not only performance but also the careers and promotions of employees. It just needs to be adapted to the populations that make up our social body.
Before the end of the year, I also plan to examine with our social partners the collective agreements that could be improved. We already have many agreements at ITS Group, on professional equality, teleworking - a text which was renewed in October 2020 -, the right to disconnect, senior citizens, standby duty, well-being and quality of life at work. Finally, we need to strengthen training and coaching for our managers in remote management.
[…]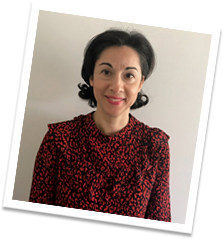 To attract the best talent, our trump card is our corporate culture. »
Stéphanie Pechberty
HR Director of ITS Group