The ESN ITS Group, specialised in the acceleration of digital transformation, has announced a consolidated turnover of €149 million, an increase of 8%, and a consolidated operating profit of €7.8 million, which is up by 43%! The company has once again demonstrated its ability to position itself as a major partner in supporting its large and medium-sized customers in their digital transition projects.
Solid performance in 2021
These good results pragmatically illustrate the recognised expertise of the group, which operates in the strategic markets of IT infrastructure, cloud services, cybersecurity, mobile fleet management and consulting. All of the group's business lines improved their performance in 2021 compared to previous years. In particular, the services business recorded good increases in its activity rates and sales prices, and the cloud division was able to optimise its production tools to increase its profitabilitý.
ITS Group was also able to take advantage of the integration of AMD Conseil in May 2021, which gives it access to new opportunities, both in terms of skills and customers. In this context, the group was thus able to respond to new large-scale projects, create value and further consolidate its positioning.
New perspectives for 2022
This year and for its 25th anniversary, ITS Group's ambition is to exceed 160 M€ of consolidated turnover, i.e. a growth of more than 7%, and to continue to improve its profitability. To achieve this, ITS Group can already count on a full order book and the launch of new service offers and partnerships, which will enable it to increase its competitive advantage. Among these new service offers, we can mention SeeMetric (born from AMD Conseil - ITS Group entity), a consulting and expertise company which proposes an offer allowing the development of the Observability of their customers' information systems. Also, in order to strengthen its positioning in Cybersecurity, ITS Integra - specialised in outsourcing and Cloud operator within the group, announces a new solution: "SOC Trust", a 100% sovereign managed SOC, allowing their customers to better control the security of their data.
Major new investments
Over the next few months, 350 new talents will be recruited on permanent contracts, as well as several dozen work-study students and interns. For its recruitments, ITS Group is implementing its proactive "Agile Sourcing" approach, based on the targeting of high-potential talents and the provision of IT services, while relying on the study of technological and market trends. In addition, new resources are allocated to enable HR governance to be strengthened as a whole (retention, team training, etc.).
For several years, ITS Group has made it a point of honour to maintain its CSR policy. The dedicated department within the group intends to strengthen the management of its orientations and define new projects on which it is positioned: social, societal and environmental initiatives.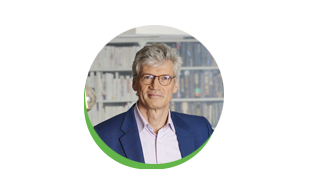 I am proud to announce further growth for our group, which has once again managed to stay on course despite a tense economic climate. We have all the resources we need to continue to grow steadily and to support our customers in their digital transition. I would like to thank all the teams who have actively contributed to the achievement of these results, which allow us to return to the path of participation.
Jean-Michel Bénard
Chairman and CEO - ITS Group