Every year, on 25 November, the International Day for the Elimination of Violence against Women takes place. This year, the "Mots et Maux de femmes" collective wants to make this event an unforgettable day.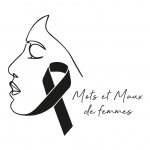 In this way, the collective has developed an "expographic" project to denounce violence against women. While the exhibition clearly asserts its artistic intentions, it also has a documentary value: the texts and images that make it up are the result of a collection of testimonies and meticulous, documented research.
ITS Group is pleased to be a Gold partner of this exhibition which will be inaugurated on 25 November in Paris. ITS Group has decided to join this project to give greater visibility to this scourge that still affects far too many women.
Under the high patronage of the President of the Republic Emmanuel Macron, and under the patronage of several ministers, the exhibition will be presented simultaneously in 13 cities in mainland France (Ajaccio, Bordeaux, Dijon, Lille, Lyon, Marseille, Nantes, Orleans, Paris, Rennes, Rouen, Strasbourg, Toulouse) and in 8 cities overseas during the 16 days of Orangetheworld's activism from 25 November to 10 December 2021.
Nearly 300 female celebrities from all walks of life: actresses, top sportswomen, politicians, chefs, writers, artists, presenters, comedians, musicians, etc. are sponsors and support this project to eliminate violence against women.
Find out more about the project, the partners and the sponsors on the " Women's words and ailments " website and let's meet on 25 November for the opening of this travelling exhibition!