WAN networks are evolving very fast, driven by bandwidth requirements that are no longer adequately met by MPLS today. Naturally, WAN architectures must evolve to offer users the local Internet escape route, which is much more suitable for Cloud applications. 69% of companies plan to use a multi-cloud environment in 2020 according to Gartner.
The key words around these issues are security, redundancy, adaptability of connections, automation and centralization of intelligence. Before any implementation, this necessary transformation goes through an indispensable study phase. ITS Ibelem assists IT departments in qualifying their needs and drawing up specifications with a view to a call for tenders or operator re-consultation. »
Any project to deploy SD-WAN technology necessarily starts with a study: a study of your current infrastructure and operations, your current and future needs and your objectives. From this study, the priorities and choice of solutions will be determined.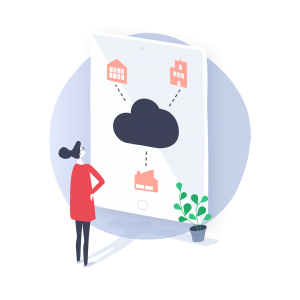 ITS Ibelem is involved in your project from the study phase to the design phase until we take care of your equipment and financing needs:
Preliminary evaluation of your current WAN network and your objectives
Identification of priority sites
Comparative study of solutions
Modeling and estimating benefits