DATA is above all a business domain!
In recent years, with the advent of Big Data, Data Centric and Open Data strategies, Data has become a business in its own right. This field, which is considered technical, is the subject of a significant budget in the IT departments of companies. But at the end of the day, what are the benefits for companies?
Business Intelligence, Data Analysis, Data Science and Data Governance: discover the approach of our subsidiary Thémis Conseil through its Data services offer, which is oriented towards uses and provides all the expertise required by the company's business teams.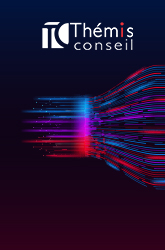 Publication of the Communication on Progress 2019
A look back at the 4th edition of the DevOps Rex
ITS Group 11th out of 74 in its category in the Gaïa Rating 2019 ranking
New for PushManager, the EMM from ITS Ibelem