With ITS Integra, Apps Habitat is conquering social landlords. 
Apps Habitat sees things in a big way and has chosen the ITS Group subsidiary to accompany it in its development. "By working with a young start-up like us, ITS Integra has made us understand that partnership is at the very heart of its philosophy.
Indeed, the availability and quality of service provided by an outsourcing partner and Cloud services operator are key for any SaaS application.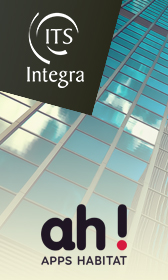 Deployment of SD-WAN technology
ITS Ibelem and ITS Eugena take part in the International Cybersecurity Forum
ITS Services: Engineering & technical expertise
End of support versions 2008/R2 for Windows & SQL Server
ITS Eugena participates in the Ethic symposium on Cybersecurity