Congratulations to Léo M, a new recruit at BlueTrusty, our cybersecurity specialist, for his victory in theEuropean CyberCup (EC2) as part of theESNA de Bretagne team during the FIC (International Cybersecurity Forum) in Lille on September 8 and 9.
This first edition of EC2 is the first eSport competition entirely dedicated to ethical hacking, which saw nearly 150 participants divided into 16 teams compete in 5 events. These teams were made up of students from engineering schools or cybersecurity courses, but also professionals in the field. The prize was a cheque for €5,000 for the winning team and numerous prizes for the rest of the podium.
Although it aims to become a European event, this first edition is only made up of French teams. However, the long-term objective is for it to become a European or even a world event!
For the next competition, see you at the next FIC, already announced from 7 to 9 June 2022.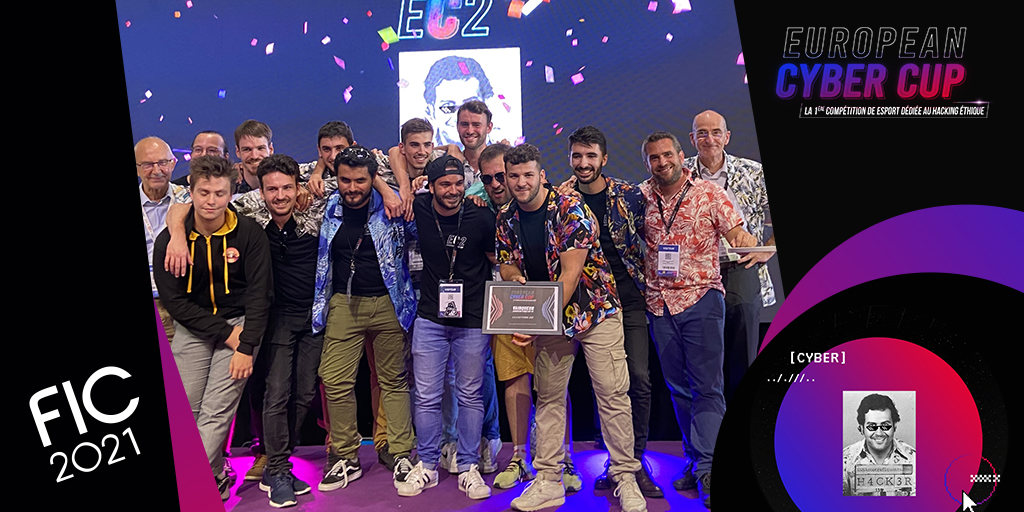 The competition was held over 2 days and consisted of 5 events: Forensic, Osint, AI, CTF Web and BugBounty. There were 6 professional teams and 10 student teams, all composed of 10 people, who competed. We are very happy to have been able to compete with professional teams and to win against them!"
Leo M.
Cybersecurity Analyst
BlueTrusty