Ransomware (or ransomware) attacks, now common in large companies, but also in smaller companies, are a real threat in terms of business interruption and data disclosure. It has become essential for managers to benchmark the resistance of workstations to these cyber attacks. 
Our experts carry out an audit of one or more user accounts and workstations, on site or remotely. They check the security of your system at more than 80 technical and organizational checkpoints.
You will then get a full report with a score and a positioning of your company within its size and sector.
One of our experts will detail the areas for improvement at a feedback meeting.
This service is sold at the price of 900€ HT for a couple station/user, in the case of a remote intervention.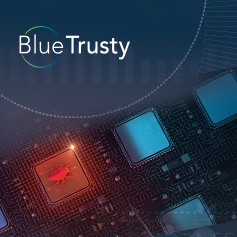 Some data that will convince you of the need to protect yourself from cyber attacks:
Number of companies that have been victims of cyber attacks or attempted cyber attacks
days on average to find a cyber attack
data flights per second approximately