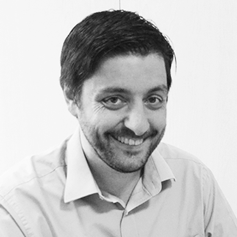 Thanks to the acceleration of old and new players, particularly in the areas of SaaS and the Public Cloud, users, customers and service providers are facing a multitude of opportunities to digitally transform their business, the company and their product and service offerings.
In view of the billions invested each year by makers large and small, not a week goes by without a major announcement being made in a high-speed race to improve or consolidate market positioning. It is not uncommon to hear from both customers and service providers (integrators, IT managers, cloud providers...) that the pace is almost too fast.
France has long been considered as having a considerable delay in adopting the Cloud, but seems to be taking advantage of the general momentum to gain ground on the leading pack (USA, UK, Nordics...).
The current context with large scale theft of personal data, unprecedented Ransomware attacks, cyber-espionage, Shadow IT, etc., has made it necessary to take action. - very real threats - pushes organizations to put control back at the center of concerns (e.g. CASB solutions, RGPD legal device, anti-intrusion solutions, data anonymization, etc.) to ensure maximum security.
However, this sometimes leads to losing sight of future impacts. This transformation is leading to a dizzying increase in data volumes, complex IS mergers on common gateways (Cloud hybridization) and a sustained pace in Time-to-market (DevOps). These different factors strongly influence the evolution of the IS and impose the concept of predictability.
Through BI applications in particular, a company is able to make complex projections on the evolution of sales, logistics, production, etc. Obviously, the IT base cannot escape this logic of predictability that is essential to any company.
---
How will future releases impact the application (non-regression testing)?
Will the production tools be able to keep up with the imposed rhythm (scheduler, backup, application supervision, etc.)?
How to anticipate the user experience (prevent slowness, connection saturation, ...)?
---
We meet very regularly with customers who are aware of the lack of predictability on their IS, but are forced to deal with the situation, mainly because of the cumbersome tests to be done and the daily production requirements. Adding new jobs on a critical path can already be a major challenge for an IT department.
However, there are solutions that can be used to carry out tests in real conditions: from virtualization and "on-the-fly" database replication to keep data sets always fresh, through various capacity planning tools to load testing solutions.
The main thing is to be able to reduce the time factor as much as possible in order to reduce the load on the test process, or even to control it completely by "virtually" accelerating Production events (execution of batches, backup jobs, etc.). This is still a nascent market compared to upstream application development, which has equipped itself with numerous tools to do better and faster.
The good news is that the technologies and methods that have made development more efficient are also driving the evolution of application testing and automation offerings and solutions.
When we measure the time savings that are already achievable with existing tools, we can only rejoice in what the near future will offer us.
David Barrat is Director of the "production tools" division at ITS Integra and leads a team of 20 engineers developing innovative tools for the industrialisation and automation of IT production.
With 20 years of experience in the IT world, he has led consulting missions in integration and development services in large IT services companies. A specialist in R&D work, he and his team are currently leading large-scale optimization and transformation projects.