In today's environments, the infrastructure and operational domains are closely linked. Efficient business operations can only be achieved on a secure and efficient infrastructure. Observability enables the correlation of events and metrics, both business and technical, in order to establish a global vision of services and to control their evolution. Bernard Théot, Technical Director of Metrology at ITS Services, presents his vision and the business challenges linked to Observability.
Why are we talking about Observability today?
The efficient enterprise must now finely control its business performance, monitor its security levels and promote innovation, while controlling it. Only a cross-functional vision provided by Observability can enable a sufficient level of proactivity to be achieved, after the various domains have been de-siloed.
From your experience, how does Observability use metrology?
Advances in telemetry, source ingestion, data sinks, AI processing and visualisation are developments in the field of metrology. Their pooling and exploitation are the basis of Observability for a new vision of the impact of events from Business on IT and IT on Business.
What training and experience is useful for moving into the Observability field?
Our employees have engineering backgrounds and must be trained to the highest level of vendor certifications, which are necessary to provide our customers with an efficient service.
The profile required for the implementation and support of Observability is APM oriented. A good knowledge of frameworks (Hibernate, Django, Dojo, Spring, .NET, ...) is essential. Experience in NPM and EUEM is also highly appreciated. Competence and certification on one or more APM platforms on the market is a prerequisite for this profile.
Another much sought-after profile concerns scripting. Indeed, the integration and automation linked to Observability require a specialist in this field: Shell, Cmd, Python, PHP... This profile also deals with the field of dashboarding via data visualisation platforms: Kibana, Grafana...
A final profile, of the Service Delivery Manager or Project Manager type, is required to lead the various customer domains involved in Observability. This profile takes charge of the design of the infrastructure and pilots its implementation.
Observability and business performance ?
Business performance, agility and responsiveness are all benefits of the Observability domain. Any modern company needs to control both business and IT very precisely. Monitoring the proper interaction of these two areas requires a global and correlated vision, which Observability aims to provide.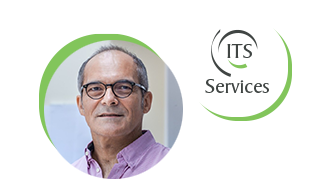 By Bernard Théot
Technical Director of Seemetric ITS Services, specialist in Metrology