ITS Group reaffirms its positioning on the IT market and aims to recruit 380 new employees in the coming months to complete its teams of experts covering all its entities and agencies.
A strong ambition to support the group's growth dynamic 
In order to continue to develop a sustainable IT strategy over the long term, the group, through its entities, is active in strategic areas such as infrastructure, cloud, cybersecurity, IT consulting and mobile fleet management. These are all areas of expertise that call for talent and innovation.
For a societal approach:
ITS Group puts the professional and personal development of its employees at the forefront while maintaining dialogue and deploying an approach to improve well-being at work. The group works for respect, diversity and equality within its organization by signing agreements, and strongly encourages a greater feminization of the tech professions.
ITS Group is also sensitive to the subject of disability and helps its employees in their efforts to improve their daily lives through its active policy in favor of the disabled.
For a more responsible digital :
The eco-responsible issue being one of the major axes of its strategy, ITS Group has placed the environmental dimension at the heart of the strategic and economic development of its activities. New measures have been put in place, in addition to those that already exist: ITS Group is committed to contributing to the global objective of carbon neutrality through the support of Greenly. On the other hand, the group has signed the Planet Tech'Care manifesto for a more innovative digital technology at the service of the ecological transition and has recently adhered to the Ecowatt system in order to optimize electricity consumption and make it more responsible.
Extensive support for the expression of all talents
A varied and stimulating environment, complete integration, autonomy and progressive responsibilities, sharing of expertise with a community of experts, a catalog of tailor-made training courses to develop and consolidate skills, career development, mobility throughout France and internationally... ITS Group supports its employees to enable them to give the best of themselves and have the career they deserve.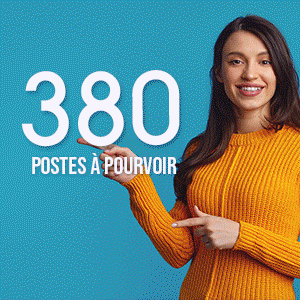 ITS Group key figures
25+ years of experience in digital transformation
169 million in revenues by 2022
1,500 employees
9 locations in France, Belgium and Switzerland

Joining ITS Group means being part of a community of experts committed and mobilized through strong values. The DNA of the group is built around 6 pillars: a benevolent management, sharing of skills, fairness and transparency at all levels and a taste for team challenge to achieve clear objectives.
It's also about participating in a stimulating adventure driven by the development of a constantly changing and innovative tech sector."
Stéphanie AMSELLEM
Recruitment Manager
ITS Services