Preparing the future for the Cloud, DevOps and Agile sourcing issues

Optimizing the value chain to develop the operational side of the Businesses
How to face the new agility requirements within the IT Infrastructure and Operations teams in order to gain responsiveness and better serve the company's business objectives? Faced with the new challenges of the digital transformation, IToPs are in the front line and must put in place a real governance around key issues such as :
The migration to the Cloud and its consequences on I&O automation and industrialization
The hybridization of infrastructures which requires managing the existing while already thinking about the future.
The ability to provide the right skills and resources to meet time-to-market requirements;
Accelerating Agile Deployment at Scale

The need to evolve sourcing models as the business matures digitally.

Because our customers need a global vision of their I&O strategy to meet the demands of digital transformation, we provide more than 1,000 IT Infrastructure and Operations experts to drive competence through agile sourcing, optimize their I&O value chain, make their infrastructures more agile and prepare for the future in a constantly evolving IT environment.

IT Infrastructure & Operations experts



Strategic intelligence and early recruitment

To ensure that our clients have the best expertise at their disposal, we offer an Agile sourcing approach to provide them with the sharpest expertise when and where they need it. Our Agile organization allows us to offer our clients unique profiles thanks to :
A strategic, HR and technological watch to anticipate the new expertise required for I&O governance in line with the company's IT strategy.
Recruitment of our talents ahead of the game thanks to an excellent knowledge of the market and trends
Great flexibility in service models to evolve at the same pace as our clients in their projects and strategy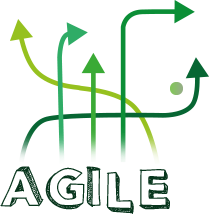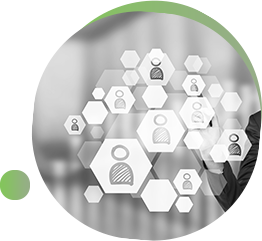 Putting the best talent at your disposal at the best time
Our Agile sourcing offer is based on proactivity and continuous monitoring to provide our customers with unique skills with service models tailored to their needs on the following topics: Technical architecture, project management, delivery management, Systems & Networks engineering, production engineering, data management, security, etc.
Transformation of service models 
Agile and flexible contracts
Digital transformation is not a long, quiet river. Because you need to develop agility in your contracts, we give you the means to make your service models evolve along the way to adapt them to the pace of your transformation. To do this, we do everything we can to :

Build Agile contracts with you, capable of evolving according to your needs and integrating ATU and competence centres.
Guarantee the flexibility of our services and our contractual conditions to grow with our clients' projects.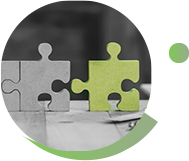 Sizing our service offers to your real needs

We design our contracts to meet your expectations by guaranteeing the possibility to set up very quickly a new organization and a service model adapted to your new challenges:
Grouped Technical Assistance to facilitate skills management
Package with a multi-year management of your service contracts
Competence centre for a more global and flexible approach
Unit-based Service Centre
Cloud and SI hybridization 

A global approach, local expertise
e
The migration to the Cloud Infrastructure has become not only a reality but a major issue in the operational performance of companies, which requires a global vision of your I&O strategy and the implementation of an automation of the management of your infrastructures. In order to accompany you in the transformation of your infrastructures towards the Cloud, we provide you with :
A comprehensive I&O vision approach to end fragmented approaches to Cloud migration
A team of Cloud experts throughout France to ensure migration at your own pace and free you from the physical infrastructure
A pragmatic approach to ensure the cohabitation of legacy and Cloud and guarantee high availability and an optimized user experience.
Develop your infrastructure to make IT more agile
Our experts intervene with a tailor-made approach to assist you, among others, in :
Building your Agile IT Infrastructure Services (Infrastructure as Code)
Virtualization and containerization
Automation and orchestration of your infrastructures
Strategy and migration to the Public Cloud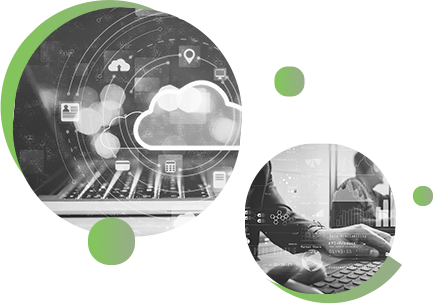 Securing and global management of your applications, terminals and flows
What options should you choose to integrate Devops and benefit from automation and new Agile practices? We have developed a real expertise to accelerate the implementation of DevOps practices and transfer skills to our customers' Ops teams thanks to :
Expertise in the DevOps field thanks to ultra-sharp profiles
Sharing the DevOps culture and advising, even assisting, the Ops teams
Systematic capitalization and feedback to the Ops community.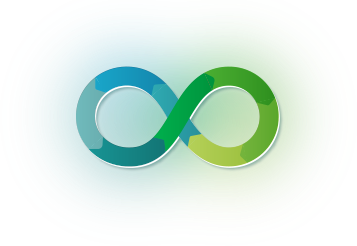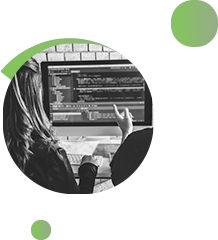 Leverage DevOps and Agile models, quite simply
We intervene as close as possible to your Ops teams to implement with them :
A strategy built towards DevOps
The construction of continuous service offers
Test data and technical tests
Deployments;
An adapted IT supervision system.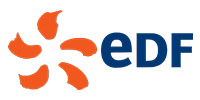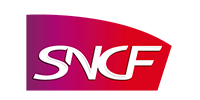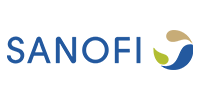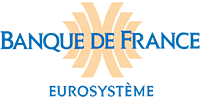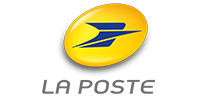 Digitisation of processes