Transform your career into 4 dimensions
Whether they are at the beginning of their career or looking for a new lease of life and new challenges, we carry the ambition of our employees so that they can give the best of themselves and have the career they deserve!
Another technological dimension
We support our employees in the development of their technological skills by providing them with a motivating and innovative environment thanks to :
Long missions with high technological stakes
Innovative projects with added value in a Key Account environment
Regular training on work methods (Agile: Scrum & Safe) and the latest technologies (CI/CD approach, automation, DevSecOps, AI, Big data, etc.).
Another business dimension
ITS Group's playground is vast! The group's 6 areas of expertise allow us to cover all the ITOps professions and we allow you to benefit from them!
We promote internal mobility, evolution towards new positions and managerial functions and ensure that our employees have a wide variety of missions, projects and clients.
Another geographical dimension
Are you mobile or do you have a project to set up in another region? You can take advantage of our national presence to change region!
We are present throughout France and Europe with 7 offices in France and 2 abroad (Belgium and Switzerland).
Our excellent knowledge of the ecosystem of each region facilitates the integration of our employees and their families.
Many employees, once they enter a NSE, see their remuneration stagnate despite the great promises of HR... At ITS Group, we believe that a NSE is a company like any other which must retain its employees and develop their salaries.
In addition, we have set up a very interesting cooptation policy with a bonus of up to 2,000 euros for a successful cooptation.
At ITS Group we give priority to listening to our customers.
You will benefit from managerial and technical support that translates into a flexible and agile organization:
Support to help you get your bearings at ITS Group and at the client (integration, regular meetings with the manager, sponsorship, etc.) but also to seize opportunities.
Direct exchanges with management in a human-sized company that favours more informal exchanges (afterworks, events, etc.).
Support services and general management are always available thanks to participative management and Bottom-Up exchanges. Propose ideas via our innovative HR tools that encourage the sharing of experience.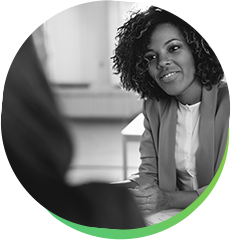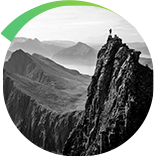 For you, we don't just see big ... we see far!
At ITS Group, we believe that the company does not make people happy, but that it contributes to it.
Our DNA carries strong values centred on people through a certified CSR policy, a committed social policy and solidarity actions carried out by our employees.
Evolve within a company that has strong values and is convinced that a fulfilled employee is worth two.
Share your experience in professional and extra-professional communities via our HR platform and its 17 communities in order to exchange, whatever your location, position or subsidiary, your experiences on any type of subject.
Speak up and keep it, whether on technical or societal subjects, in order to become an actor on technical, solidarity or sports subjects as well.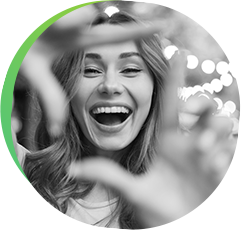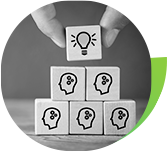 Your skills only wear out if you don't use them. We use them and we develop them!
We have made the choice to invest in the training of our employees by dedicating a training budget that is higher than the average for companies in the sector, and we do it well! Choosing ITS Group also means choosing a dedicated training policy, a large training catalogue, a personalised training course & a rapid implementation of the skills acquired.
At ITS Group, the employee is first and foremost a person with a social and family life.
We are convinced that a high-performing and motivated employee is an employee who should not be forced to give priority to his or her work at the expense of his or her private life. This is why we do everything possible to offer you an environment and a work philosophy that guarantees a good balance between professional and personal life:
Put your well-being at the heart of your concerns and ours! We offer assignments as close as possible to your place of residence and give a lot of space to flexibility and autonomy with solutions for teleworking and the right to disconnection.
Benefit from a voluntary, responsible and fair social policy for all. We are working to guarantee parity and have initiated a group social policy.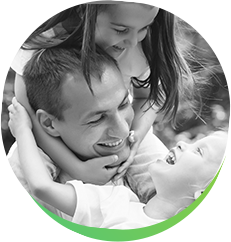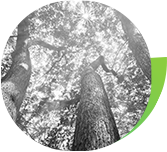 Perenniality and responsibility
Do you want to link your destiny to a solid and responsible group with strong values?
Get involved with a responsible and sustainable group! At ITS group, no race for figures or growth but a controlled and strategic external growth policy. We favour coherence in our growth in order to guarantee our employees the company's durability, the strength of a group of recognised experts and a sustainable CSR/Quality policy.
A simple, fast and efficient recruitment process

Receipt and processing of your application by our recruitment officers


A recruiter will contact you to schedule an interview.


In-house interview with a recruiter and a technical manager


Hiring on profile or client interview for a job on assignment

Our employees talk about us
Karine, Technical Manager

"Setting up a direct management of employees by a technical manager allows a real exchange during the follow-up of missions."

Ahmed, Mobility Consultant

"Everyone made it easy for me to switch to ITS Ibelem, so I applied to the group to join the subsidiary specialising in mobility. »

Jérôme, Business Engineer

"With the ITS teams, we worked with the client to be able to take me further and also to be able to add value for my client."

Etienne, Lead Devops

"Each consultant is accompanied in the training according to his profile and what he will be able to achieve or not. »

Vincent, Operational Account Manager

"Nothing is impossible when you want it!"

Malo, Systems Engineer

"All core businesses are important in a company."

For you, we don't just see big, we see far!
ITS Group, it is also ...

 Quizzes, challenges, Mud Day, solidarity races ...

 Communities of experts to promote the sharing of experiences

 Friendly and regular events throughout the year

 Responsible, social and solidarity-based commitments