Come and meet the ITS Services teams on stand E37 at the Lille Grand Palais, to discuss the security of your IT infrastructures and operations.
The International Cybersecurity Forum (ICF) is the main European event on digital security and trust issues.
Its unique feature is that it brings together the entire cybersecurity and "trusted digital" ecosystem: end customers, service providers, solution providers, consultants, law enforcement and government agencies, schools and universities, etc.
Its mission is to respond to a double emergency:
Addressing the operational challenges of cybersecurity ;
Contribute to building a digital future in line with European values and interests.
The FIC is both :
A trade fair dedicated to meetings between end customers and suppliers of solutions and services;
A forum for exchange and reflection on the operational and strategic challenges of cyber security.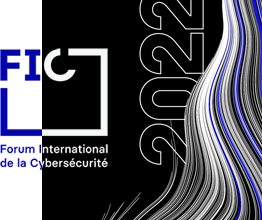 The FIC will be an opportunity for the ITS Services team in Lyon to present ECIA, its centre of operational excellence dedicated to consultancy in securing IT infrastructures and applications, from their development phases to their production launches.